Testimonials
"

We found out about Phil through the local school newsletter. We had also heard good things. Scarlett has been with Phil for over three years now. Scarlett has come on leaps and bounds, especially since we started having two lessons a week. Working over Skype has been much more effective than I believed it would. The single thing in Phils lessons which has helped the most is his thoroughness and patience. I would say to someone who is considering taking lessons with Phil to just give it a go. If you need to use Skype for lessons don't worry they are great, and more fun than you would think!" - Rachel and Scarlett Rose
— Parent and Daughter Testimonial
"

I found out about Phil from my Google search. Based on his website he offered drums lessons and after contacting him by email, he was very encouraging that anyone, regardless of age, can learn to play the drums. I have now had lessons for 6 months in person. I plan to continue over the internet since I have temporarily left the country. Phil is the perfect teacher. He keeps you on track, is consistently patient and has the perfect balance of encouragement and corrective feedback. He only adds additional elements when he knows you are ready for them, so the pace is perfect. He is also fun to talk to about music as it is clearly his passion. I am a 1st time student. From knowing zero I now am playing songs and being able to play along with the basic beats of things I hear on the radio/online, etc. If you are considering taking lessons with Phil but are not sure yet I would say to you this: Do it! He is the perfect teacher: organized, patient, encouraging, and passionate. " - Anna Crawford
— Student Testimonial for Drumming Lessons
"

We heard about Phil and his teaching. My sister started first, then I thought I would like to learn. I have since learned a lot of different techniques, and have made steady progress. Phil helps me learn how to practise and shows me how to measure my own skill. I would say to people who wish to learn that with Phil you will learn the proper way to play as opposed to endless strumming with little technique. I also really enjoy the jams." - Matilda Sutton
— Student Testimonial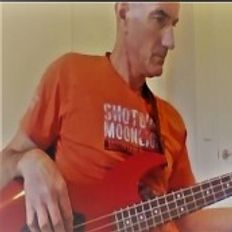 Michael Morgan
Arrowtown
We saw Phil's ads. He looked to be a skilled teacher of a traditional style. We put our daughters into lessons with Phil initially, then I began. I have now had lessons for over two and half years. In person for just over a year then the rest have been over the internet.
I have not had another Bass teacher before Phil. I did try some self-instruction, but it proved to be too difficult. The self-instruction wasn't fulfilling and created more questions than progress.
Phil takes a methodical approach to his teaching, and progress is steady and structured. I am now able to play the prescribed musical pieces in the text books at my level. My improvement is at my pace.
The single thing in the lessons with Phil which helped me the most is his patience. Having had musical tuition in other instruments in the past I appreciate his music reading approach as I know it is the way to progression and understanding.
If you are considering taking lessons with Phil but are not sure yet, can I say give it a go, no matter which method you use. After starting with face to face lessons, I was surprised how efficient the internet based lessons are and the ability to log in from anywhere you have a connection and device is great. Phil is a patient and proficient teacher and his methods provide challenge and reward as you master your chosen instrument.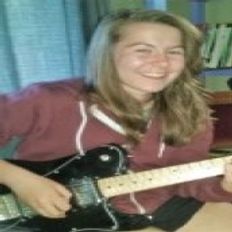 Alex Campbell
Queenstown
I saw Phil mentioned in the school newsletter. I decided to go ahead because Phil was not based at school. I thought his level of teaching would be higher which is what I wanted. I have had lessons for four years, including Skype lessons. I had lessons previously but it didn't work. I tried the internet but that didn't help. It was very frustrating. 
Taking lessons with Phil has meant I can now play really well. All aspects of his teaching are good, really good. The single thing that has helped me is the high standard in everything. He has shown me how to play the chords correctly, to read music, which is so important, and dynamics. 
You should take of take lessons with Phil. If you are thinking about it just go ahead. I started with guitar. I have now added drums. 
"

Friends recommended me Phil Hartshorn 2 years ago when I was looking for a guitar teacher for my then 7 year old son, Hugh. Since then we have not looked back. Phil has been fabulous; consistent, patient, supportive, inspiring, clear, communicative and fun. He has also been flexible in his approach, both in terms of his teaching practice, his ability to relate to his students, and his ability to provide stimulating lessons whether in person, or virtually, via Skype. As we have had various trips out of the country, this has been invaluable as Hugh's lessons have been able to continue despite our comings and goings. And with consistency comes progression, fulfillment and enjoyment. Most recently lessons have changed from being solo to duo, combining levels and pupils and opening up the social component and interplay. Apart from being fun and motivating, it brings music to life and connects like minded young musicians. Hugh says the lessons have gotten even better! I think Phil is highly professional, dedicated and inspiring. He is a great teacher. Phil rocks!" - Michelle Rudd
— Parent's Testimonial