Contact me now for your free introductory lesson or assessment of your ability.

Phil is my first drumming teacher. "I couldn't play before, but now I can, thanks to his great teaching! I have improved 100%. I really like the way Phil encourages me with my drumming. I love playing his electronic kits. I look forward to every lesson. I love playing and learning new songs. I like how kind and encouraging he is when I make a mistake."
Daniel Thompson

Phil Hartshorn is a great guitar teacher. He's friendly, funny and encouraging!!!
He is also very good at making people understand the situation. So don't worry about thinking that your kid comes home and tells you "I don't know what Phil was talking about". Because that won't happen.
Hugh Rudd

If you are considering taking lessons with Phil but are not sure yet, can I say give it a go, no matter which method you use. After starting with face to face lessons, I was surprised how efficient the internet based lessons are and the ability to log in from anywhere you have a connection and device is great. Phil is a patient and proficient teacher and his methods provide challenge and reward as you master your chosen instrument.
Micheal Morgan
Phil helps me learn how to practise and shows me how to measure my own skill. I would say to people who wish to learn that with Phil you will learn the proper way to play as opposed to endless strumming with little technique. I also really enjoy the jams.
Matilda Sutton
The single thing in Phils lessons which has helped the most is his thoroughness and patience. I would say to someone who is considering taking lessons with Phil to just give it a go. If you need to use Skype for lessons don't worry they are great, and more fun than you would think!
Rachel and Scarlett Rose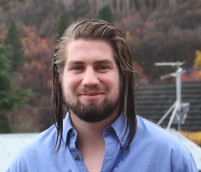 If you are considering taking lessons with Phil but are not sure yet, can I say just do it. Lessons with Phil will help incredibly with your playing. You will notice a huge improvement.
A J Keys