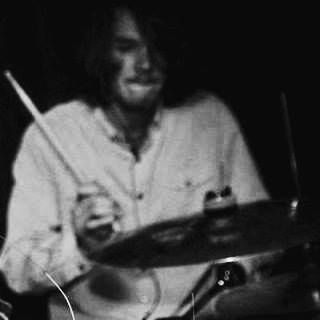 Damon Spijkerbosch
Online Drumming Tuition
Damon began studying the drums at the age of eleven with Phil Hartshorn. At the age of twelve he, along with three other musicians formed a band, The Fletchers. The band became one of the most renowned bands in the Wakatipu Basin. The Fletchers played performed both cover and original music for approximately eight years. Together they played hundreds of gigs at pubs, bars, clubs, private parties, conferences, weddings and other events throughout the South Island.
Some of the Fletchers achievements include: winning Soundquest Southland; winning Queenstown's Battle of the Muso's in three consecutive years; placing first at Dunedin's Battle of the Bands; and playing at the Battle of the Bands National Finals at The Kings Arms Tavern in Auckland. Other achievements include: being placed in the top 20 bands of the Rockquest National Finals; headlining the main stage for Queenstown's New Years Celebrations and Winter Fest over a number of years; and opening for artists such as Dave Dobbyn, Pat Benatar & Neil Giraldo, Bachman & Tuner, America, James Reid (The Feelers), Tahuna Breaks, and many others.
In addition to commitments with the Fletchers Damon played for the Wakatipu High School Jazz Band; complemented his drumming by adding guitar to his studies with Phil Hartshorn; and between 2013 and 2015 taught guitar and drums through Phil at Queenstown Primary school.
In 2015 Damon moved up to Auckland. During his time there, Damon attended countless gigs, concerts and drum clinics. Damon furthered his drumming with lessons from Rex Mcleod, one of the most renowned teachers in Auckland. Some of Rex's students have been credited with Van Morrison, Pluto, Lorde, Kids of 88. Damon also studied with Auckland Music Teacher, Paul Barry.
Since 2020 Damon has been studying with Bruce Becker. A long-time student of one of the world's most notable drum teachers, Freddy Grubber, who's students include; Vinnie Colaiuta, Neil Peart, Steve Smith, Dave Weckl, Peter Erskine and Don Lombardi, along with many more. Bruce Becker is regarded as the master of drum technique and has gone on to teach students such as; David Garibaldi, Mark Schulman, Daniel Glass, Glen Sobel and Clayton Cameron.
Currently flatting in Purakaunui, along with former member of The Fletchers, George Hartshorn, Damon is focused on writing, recording and teaching.